Our Mission
The Ireland Institute of Pittsburgh's mission is to promote mutual understanding of the Catholic and Protestant traditions in Northern Ireland and economic development throughout all of Ireland.  The Institute fulfills its mission by providing quality programs in job training, economic development, leadership development, educational alliances and reconciliation.
The Institute is a change-oriented organization that collaborates with industry, educational and government institutions in the development of all programs.
2019 Christmas Raffle
Once again the IIP will hold its Christmas Raffle with draw taking place based on the Pennsylvania Lottery Pick 4 on Wednesday 25th December. See poster above. Contact the IIP at (412) 394-3900 or jlamb@iiofpitt.org for more information.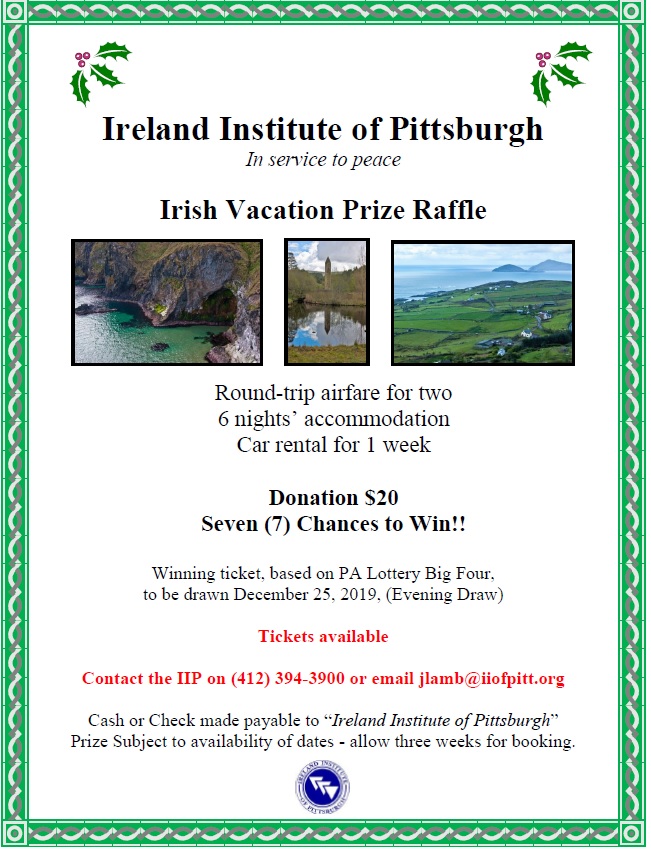 Connect with opportunities in the United States as part of its "J" Visa programs. The IIP has been approved by the US State Department to offer the following visa programs: J1 Summer Work Travel, J1 Intern Visa, J1 Work Travel Pilot Program for Ireland.